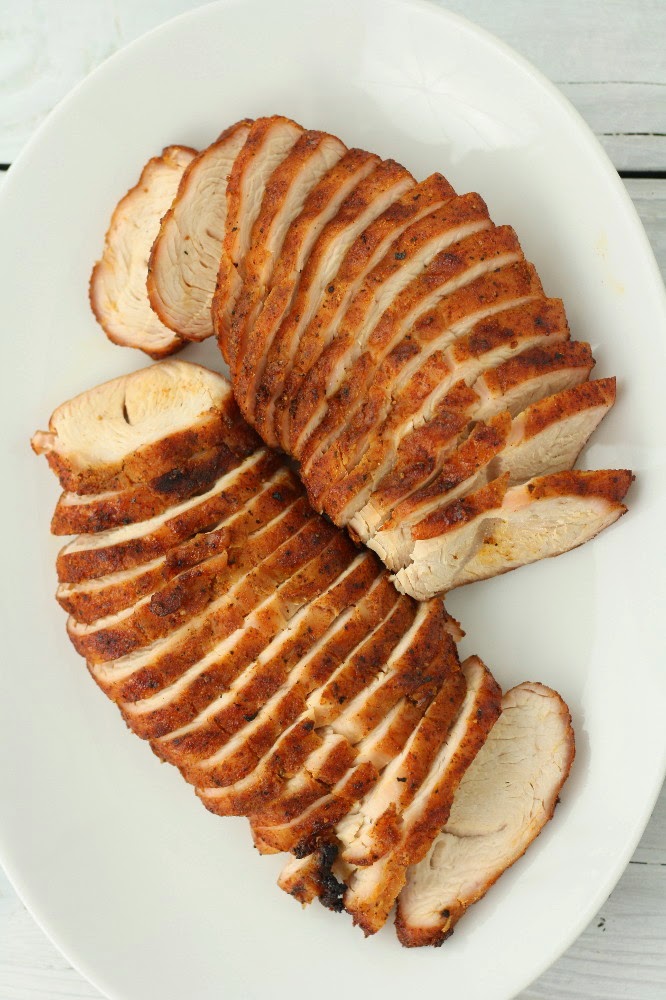 When you're married to someone for long enough (more than a decade for us!), inevitably there will come some instances of gift giving in which a gift for "you" is actually a gift that benefits "us." And when you love to cook together in the kitchen as much as we do, that's even more the case, from our Vitamix blender to our Lodge cast iron skillet to our Vev Vigano stainless steel stovetop espresso maker.
But, by my own admission, there may be no more egregious example than when I gave Kelli a cast iron smoker box for our grill for Mother's Day one year. For a while it sat idle and unused in one of our kitchen cupboards, but this summer we're making the Summer of Smoking. Kelli bought bags of different wood chips (applewood, hickory, you know the usual suspects) and we've been smoking up a storm.
It's been a real pleasure. We're developing wonderful new flavor profiles our grill has never produced before, and we're excited to share them with you, starting with this applewood-smoked, dry-rubbed turkey tenderloin. Doesn't your mouth water just looking at the golden-brown goodness in the photo above?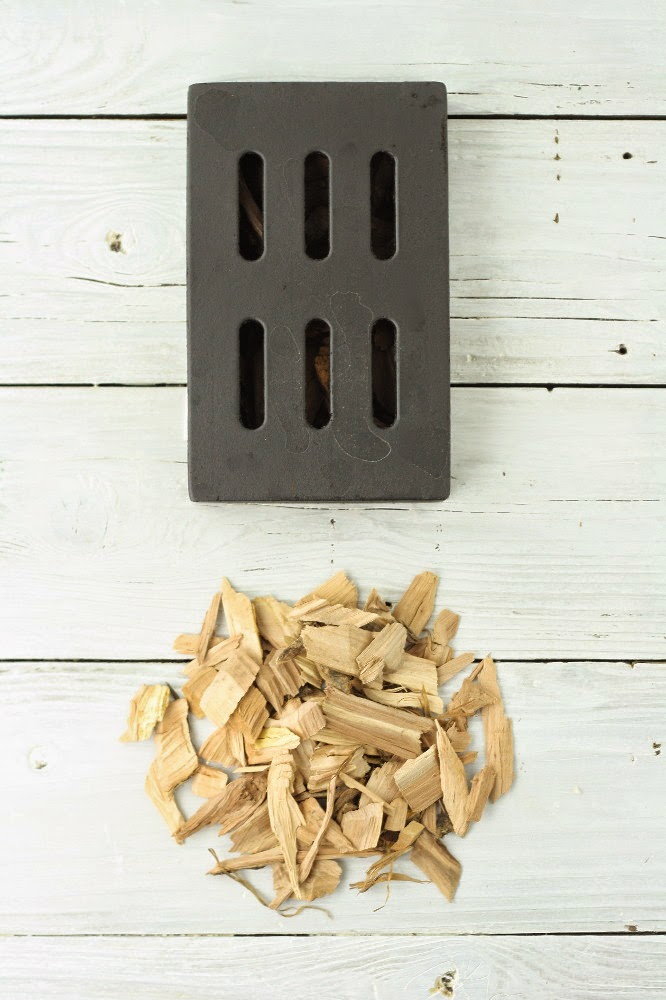 Applewood-Smoked Turkey
Makes 2 pounds
Ingredients
2 one-pound turkey tenderloins
2 tsp kosher salt
1 tbsp brown sugar
1 tsp ground black pepper
1 tsp garlic powder
1 tsp paprika
2 cups applewood chips
Steps
1. Combine the salt through the paprika, rub down the turkey tenderloins with the spice mix, and let sit in the fridge for about 4 hours. (Pull the turkey out of the fridge when you preheat the grill.)
2. Add the 2 cups of applewood chips to your smoker box or to a tin foil packet with holes poked in it.
3. Turn the burner on one end of your grill to high and place the smoker box over that burner. When the wood chips begin to smoke, reduce the heat to medium. (Depending on the strength of your grill, either leave the other burners off or turn them to low. You want to maintain your grill's temperature around 250 to 300 deg F.)
4. Place the turkey tenderloins on the grill grate on the opposite end of your grill. (If your grill has an upper rack, place them up there.)
5. Give your turkey time to smoke and cook low and slow, flipping once after 20+ minutes. Use a meat thermometer to periodically check their internal temperature. When they reach 165 deg F they're done! (About 45 minutes total.) Pull them off the grill, let sit for 5 to 10 minutes, then slice and serve.
Enjoy!
–Pete and Kelli