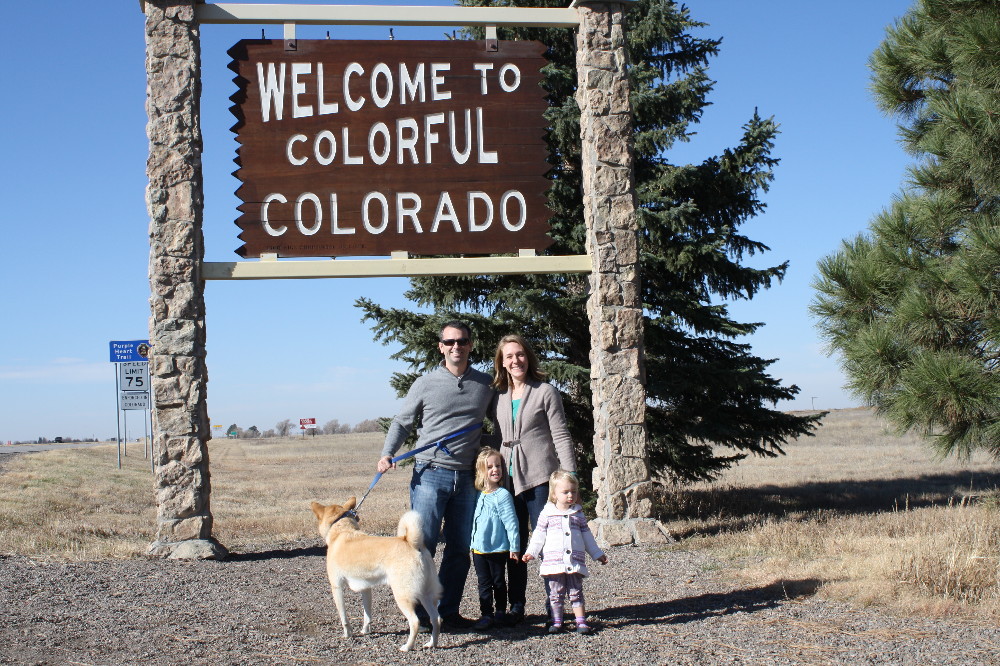 Life is like a pendulum sometimes, swinging between two different poles. Highs and lows. Summits and valleys. Busy and relaxed. And for us, New York and Colorado. Last week I promised a blog post explaining our recent absence from the blogosphere, and the above photo says it all: we've been in the midst of a cross-country move.
This is my third time—and our second time—moving to Colorado from New York. Our pendulum has swung again. A number of exciting factors brought us back to the Rocky Mountains, which we left in late 2010 to head to the Hudson Valley. Now, we're putting down some pretty good roots. We closed on our house yesterday; we move in this upcoming weekend.
In the meantime, it's been a real challenge to blog, and to develop and photograph new recipes. All but the bare essentials of our kitchen has been packed up since mid-October or so. Since then we've been consumed with finding a new home, packing up the house in New York, driving cross-country with the girls, me starting up a new job, and us getting temporarily settled in an interim place here in Colorado until we move into the new house next weekend.
With much of our extended family—and our beloved ocean and seafood—on the East Coast, aspects of this move have certainly been bittersweet. But we're also terribly excited for this next phase of our lives and all the opportunities that it offers. Plus, Colorado is a place we know and love deeply, from the landscape to the outdoor recreation to the people that made it home for us once, and which make it home for us once again.
And despite our absence from blogging, recent weeks have offered wonderful gluten-free highlights. Such as stopping for lunch in Lawrence, Kansas during our NY-to-CO drive, and finding a New York-style pizza joint that offered a gluten-free pizza crust (with the crust from none other than Colorado's own Gluten-Free Bistro!).
Then there was last week's Thanksgiving. Compared to 2011, when we hosted 16 or so family members at our house in the Hudson Valley, this year was a low-key contrast, with just the four of us. But those of you who've read this blog for any length of time—or read our cookbooks—know how important food traditions are to us. And so, despite our small head count and limited kitchen, we put out our usual gluten-free Thanksgiving spread: turkey, gravy, stuffing, mashed potatoes, Brussels sprouts, cranberry relish, apple pie. It was a nice reminder how food can be a delightful source of constancy, a continuous thread in our lives, even when other aspects of life are in a state of flux.
So for now, let us say thank you for your patience. We'll be back to full blogging soon, and we plan to return with gusto, sharing some exciting, new, holiday-season-inspired recipes. Until then, we hope you and yours had a wonderful Thanksgiving holiday.
–Pete