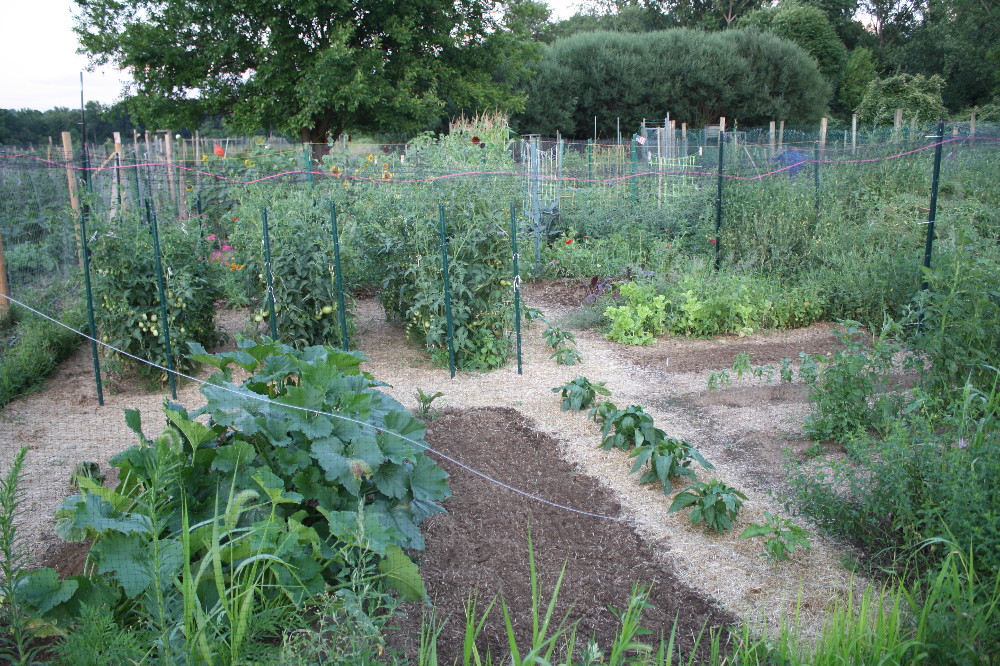 400 square feet of a battle between harvest and weeds
Tim Robbins' character, Andy Dufresne, said it in The Shawshank Redemption: "It comes down to a simply choice, really… get busy living, or get busy dying."
Sometimes in the gluten-free world, our day-to-day feels like a version of that quote: get busy living, or get busy blogging. As you might guess—given that today is July 27 and we last blogged on July 4—lately we've made the choice to get busy living.
We're of course also glad to be back blogging, and we thought it'd only be appropriate to update you on where we've been.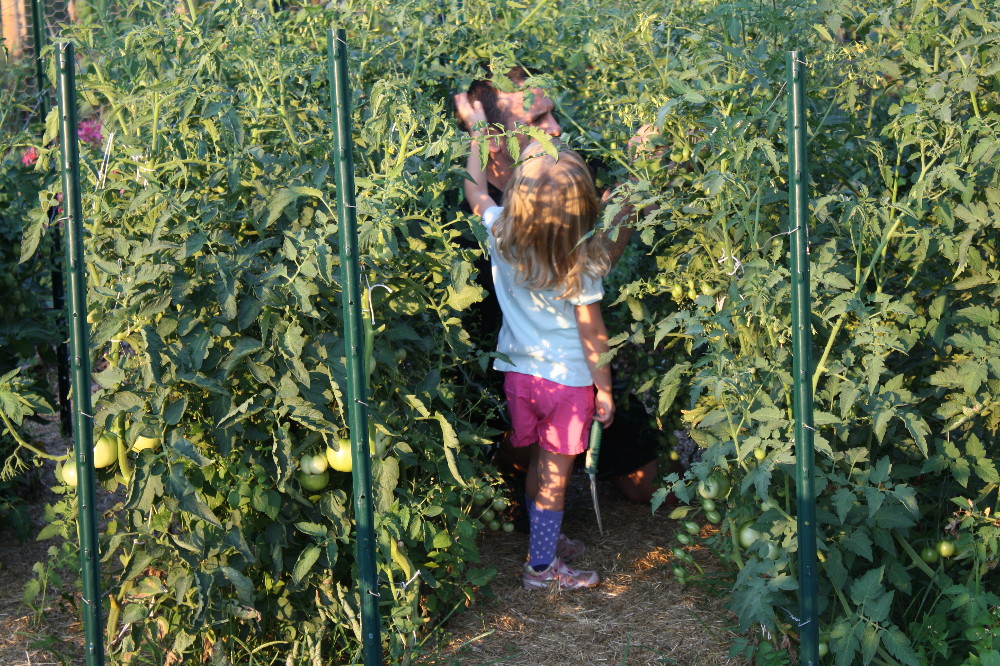 Tending to our tomatoes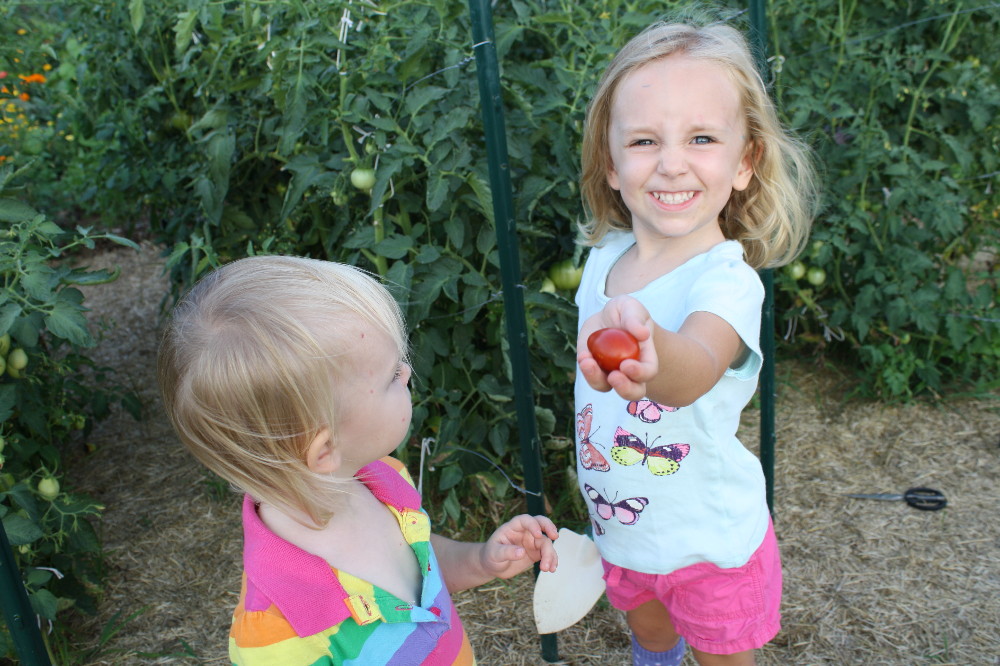 A ripe one! It never made it home from the garden, eaten fresh in the field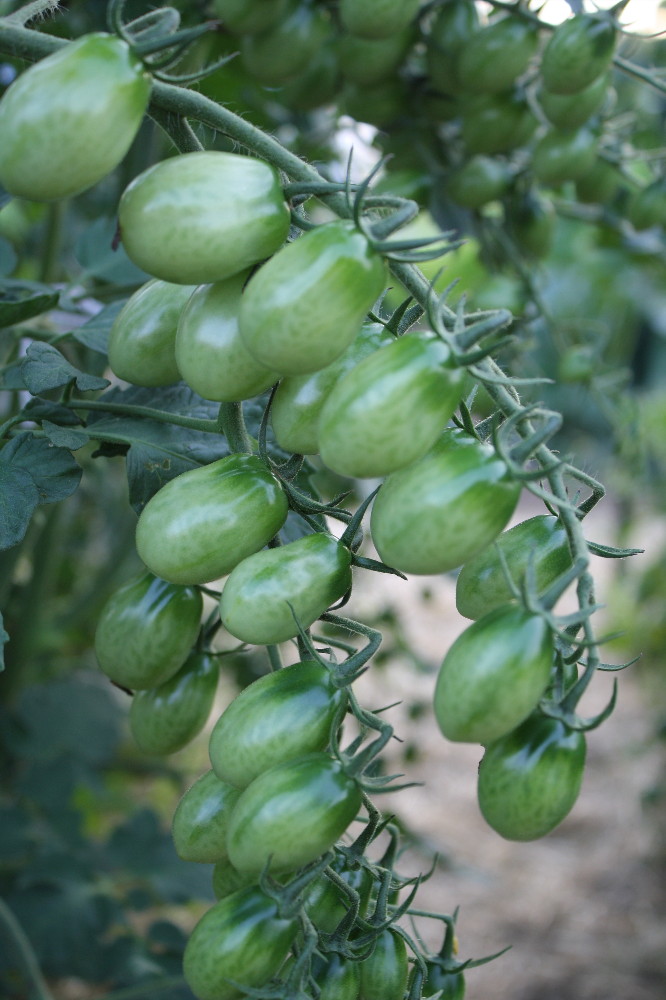 Plenty more where that came from
Primarily, we've been traveling. A lot. We spent the better part of a week on vacation down on Long Island, New York—visiting family, surfing, going to the beach, boating, clamming, cooking fresh fish.
We had a one-day turnaround and it was off to Colorado for a week, where we closed on the sale of our house, visited with friends, stayed in a cabin at 11,000 feet in the mountains, and did some glorious hiking and trail running.
Then it was off to Ithaca, New York and the Finger Lakes or yet another week, where Kelli and the girls (and later, me, when I caught up with them) prepped for and celebrated the 50th wedding anniversary of her parents.
In three weeks, we literally only spent a handful of days—maybe 3 or so—together at home in the Hudson Valley.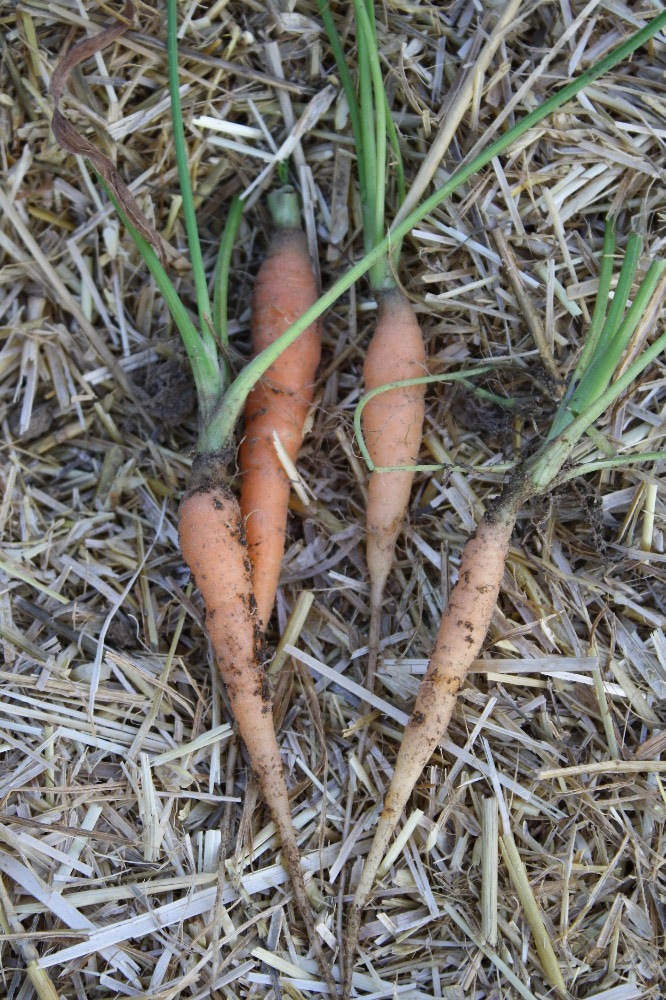 Baby carrots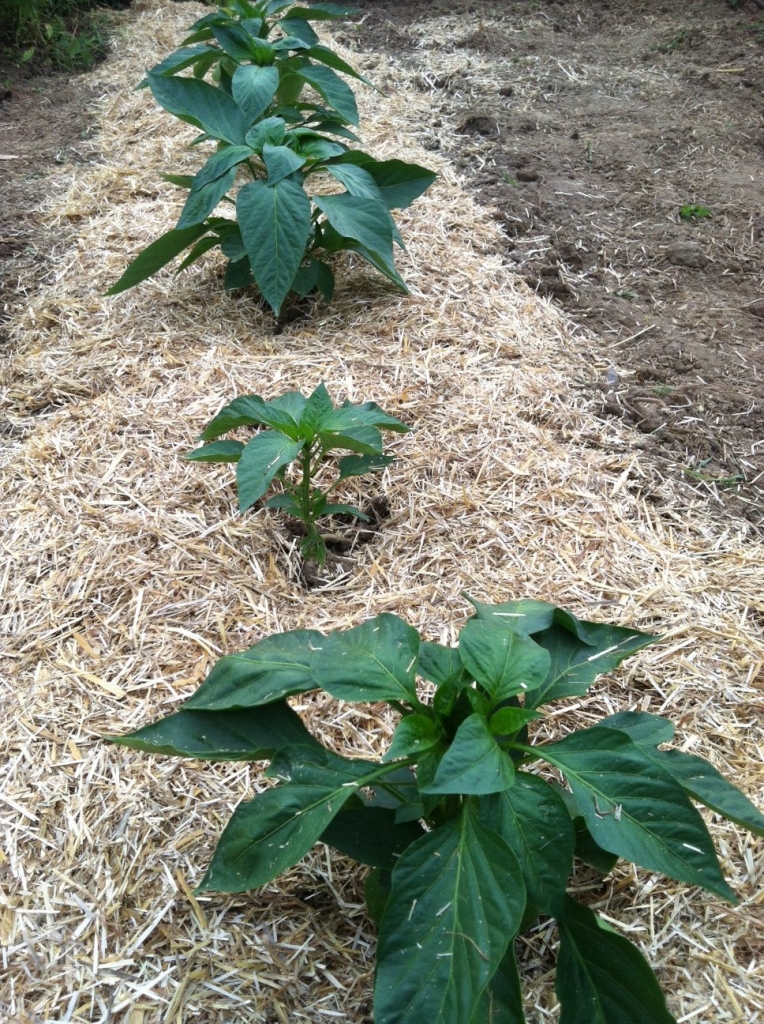 Peppers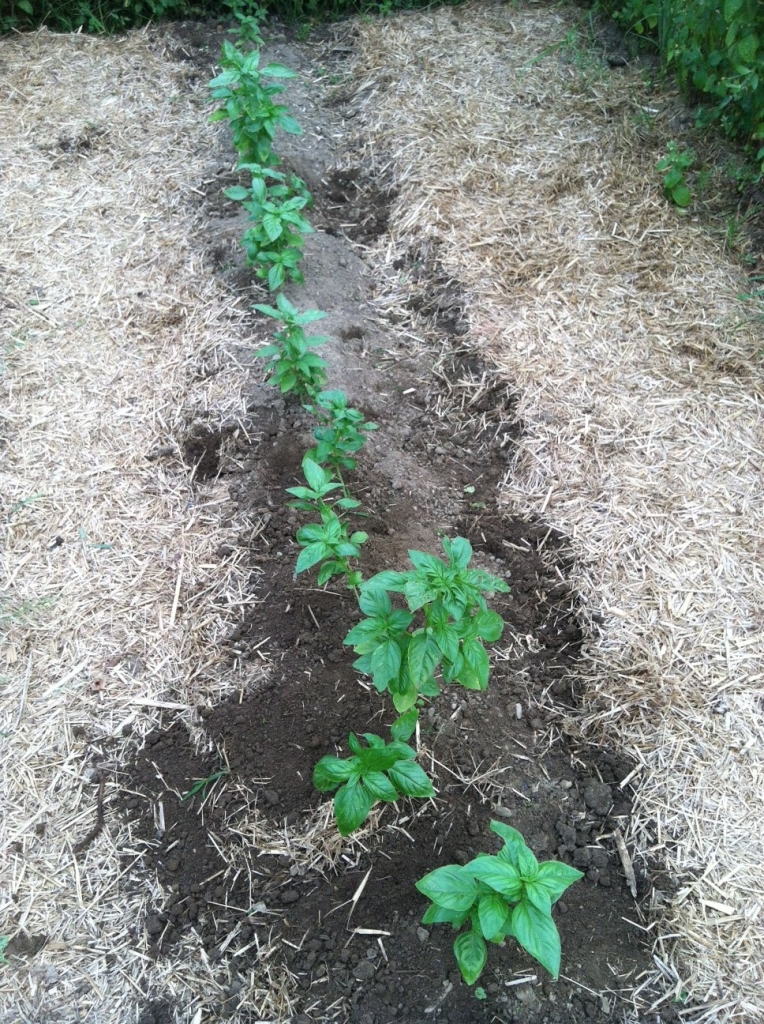 Basil
We've had precious little time. And when time is in such short supply, you have to make important choices about how you spend it. For me, the focus has been on quality time with the girls, training for ultramarathon trail running, and tending to our garden.
Gardens require attention, and frankly, we simply haven't been around enough to give our garden the attention it truly needs. Several varieties of produce (our spinach, Swiss chard, cilantro, and a few others) were completely choked out by weeds, and we're planting a new late-season crop of those.
Other plants have fared much better, and we've finally got the garden to a manageable state. The tomatoes look glorious. The zucchini is flourishing. We've had beets from our garden in our smoothies.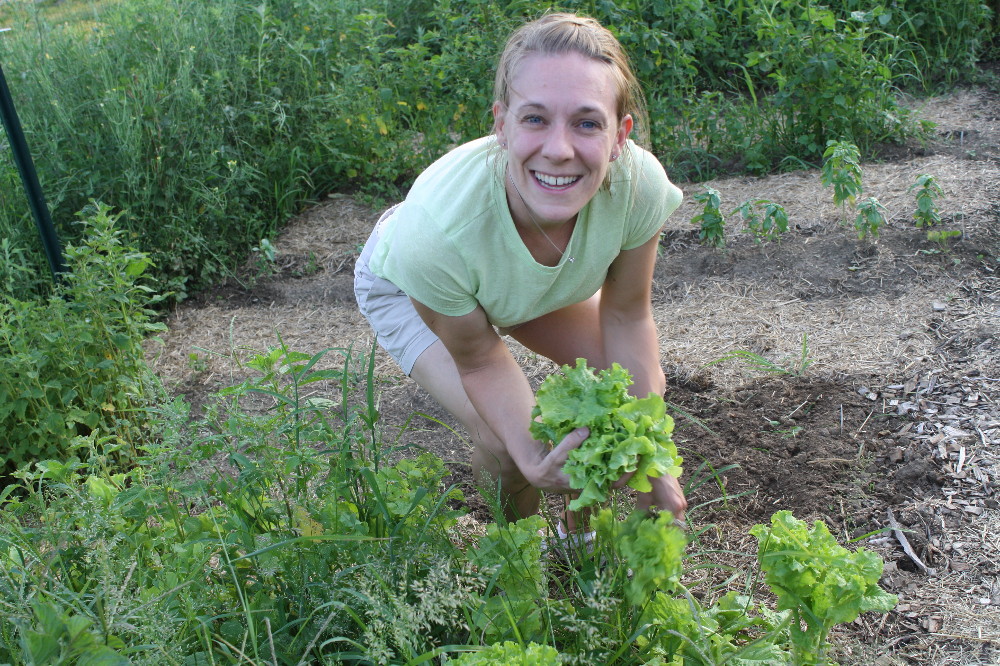 Lettuce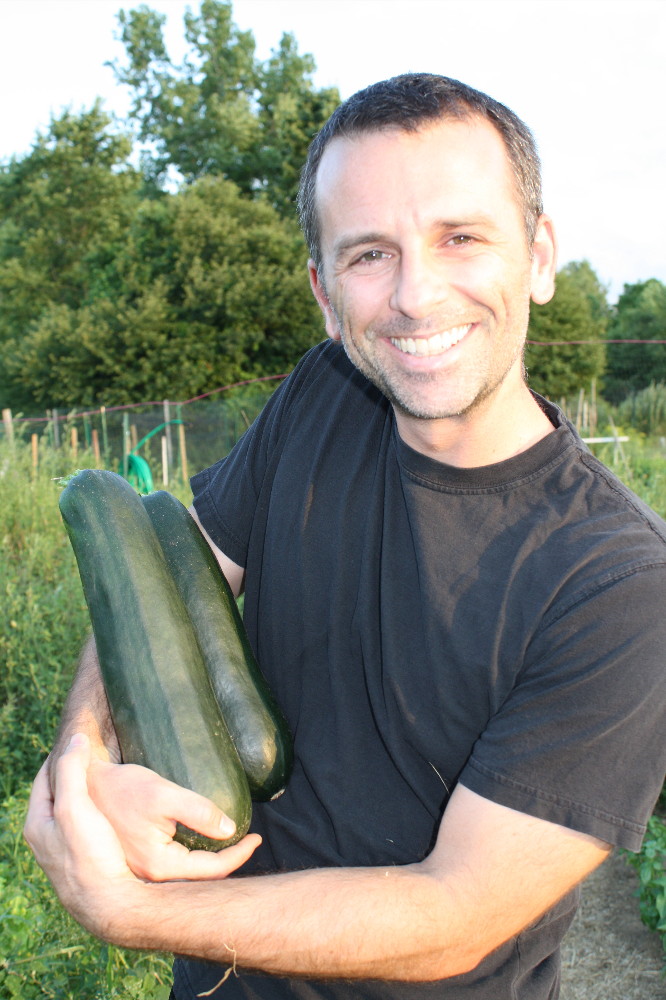 Two rather large zucchini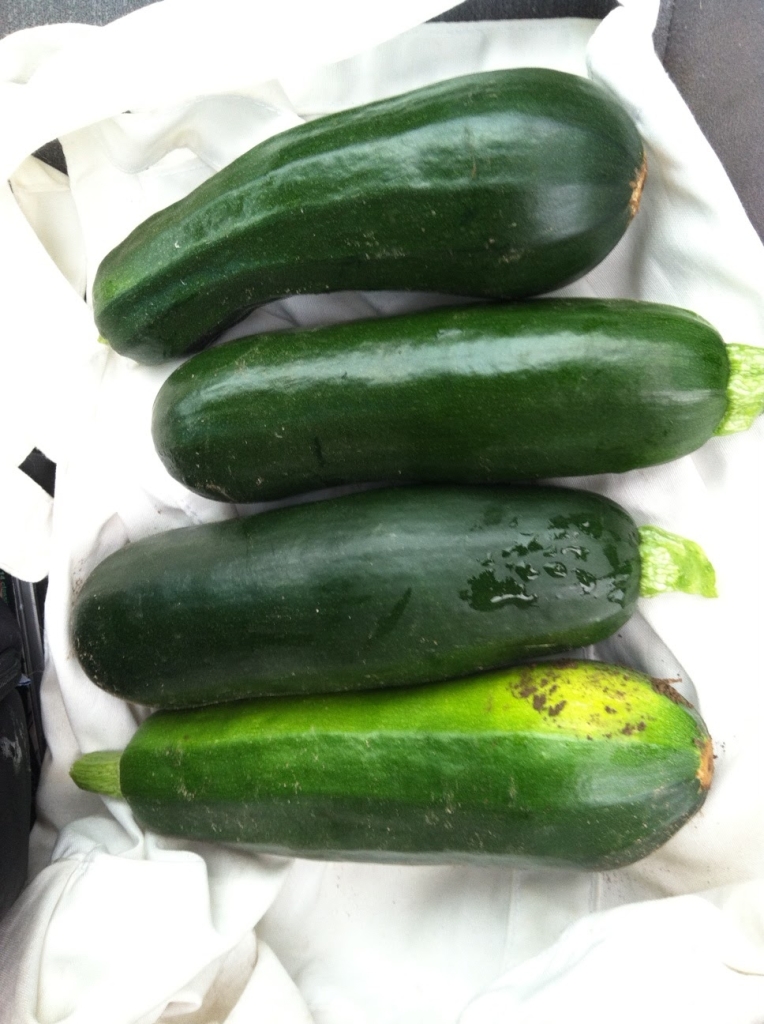 A much better size
As we resume blogging today, we're looking ahead to an action-packed weekend. Tomorrow (Saturday) we celebrate Charlotte's second birthday. And on Sunday, I have my next major race: the Escarpment Trail Run. Mile for mile, it's one of the toughest trail races in the country. In 30k (just under 19 miles) the extremely rugged trail traverses 5 or so major summits, logging 10,000 vertical feet of elevation change.
After this race, my focus is squarely on the Virgil Crest Ultras and the 3rd Annual Gluten-Free Ultramarathon Challenge at the end of September. Conveniently, it's also the end of the month, which means it's time for another giveaway! Make a donation to the Challenge in support of the National Foundation for Celiac Awareness, and you'll be entered to win a signed copy of the book of your choice—2nd edition of Artisanal Gluten-Free Cooking, Artisanal Gluten-Free Cupcakes, or The Gluten-Free Edge. The winner will be announced next week, so get your donations in before July is over! Thank you for your support!
–Pete