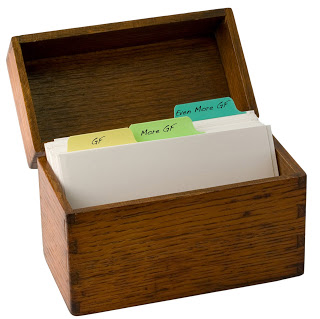 Photo courtesy Stock.Xchng / Plattmunk with modifications by Pete
Much of the time, the blogging community is a warm, happy place. There's lots of love to go around. But book publishing? Not necessarily…
I learned years ago that if you're going to be an author in the book publishing world, you'd better have a thick skin. Some people will love your work. Inevitably, though, others will not. And when they don't, they aren't shy about saying so.
This is only fair. People are entitled to their opinions, and here at No Gluten, No Problem, we certainly haven't held back in any of our product, bakery or restaurant reviews. We simply provide our candid and honest feedback. If we love something, we say so. If we don't, we tell you why. (We expect the same of reviews of our cookbooks…)
I imagine, though, that sometimes our negative reviews must sting a bit for the companies reading them. Fortunately, I get the sense that most of the companies that have been on the critical end of our reviews have taken our comments in stride and considered them a form of constructive criticism, which they are.
This is how I approach reviews of my and our books. You delight in the positive, and either absorb the negative as unsolicited constructive input for future improvement or simply move past it. For this reason, I seldom respond to negative reviews. Very little comes of doing so. It just looks unnecessarily defensive on the part of the author.
I have made exceptions to this rule, however. Such as the time a reader criticized our first cookbook, Artisanal Gluten-Free Cooking, because our Artisan Gluten-Free Flour Blend uses some sorghum flour, and this particular person didn't tolerate sorghum well. In that instance, I interjected to offer an ingredient substitution whereby they could make a sorghum-free version of the flour blend, so that they could still enjoy the baking recipes in the cookbook.
I can count – probably on one hand, and certainly not requiring more than one or two fingers on my second hand – the number of times I have done this. Usually, it's when I feel that a reviewer gets a substantive, factual aspect of the review wrong, or less often, when I strongly disagree with their perspective. (Most of the time, I just bite my tongue and grin and bear it…)
It is the most recent instance that has prompted me to write today's post. A reviewer took our first cookbook to task – pretty harshly, I might add – almost exclusively on the basis that our gluten-free cookbook contains some naturally gluten-free recipes. Within the same week, I saw my friend and fellow gluten-free blogger, Shirley, of Gluten Free Easily, praise Silvana Nardone's Cooking For Isaiah because it contained naturally gluten-free recipes which fit with Shirley's gluten free easily approach to the GF lifestyle.
The juxtaposition of those two diametrically opposed viewpoints prompted me to think more about the spectrum of gluten-free recipes, and which ones do or don't have a place in gluten-free cookbooks.

My thoughts are probably best shared in the context of my reply to the critical reviewer who didn't appreciate the naturally GF recipes in our GF cookbook. I made several points:
First, the cookbook was and remains an expression of us as people and food lovers. The recipes we included in Artisanal Gluten-Free Cooking are recipes we make regularly in our everyday living. Just as our tastes are eclectic (hence you'll find a wide variety of international cuisine in the book), our tastes also encompass a range of dishes that are either naturally gluten-free, made gluten-free with simple ingredient substitutions (such as swapping tamari wheat-free soy sauce for regular soy sauce in an Asian dish), or which are "specialty" gluten-free recipes that require heavy modification. Quite simply, to omit the naturally gluten-free dishes would also be to omit a part of ourselves from the book.
Second, when a specialty cookbook such as a gluten-free cookbook omits naturally GF recipes in favor of only specialty GF recipes, it forces you, the reader, to buy one cookbook for the specialty recipes, and another cookbook for the naturally GF recipes. By writing an inclusive cookbook that captures naturally GF, GF with simple subs, and specialty GF recipes, we offer "one stop shopping" where a wide array of GF recipes can be found under one convenient roof. There are many wonderful GF cookbooks that take this approach. In addition to us and Silvana, you can also look to the cookbooks of Shauna and Danny at Gluten-Free Girl and the Chef. Or Elana at Elana's Pantry. Or Amy at Simply Sugar and Gluten-Free. Or Carol at Carol Fenster Cooks. We're in good company.
Finally, I couldn't help but notice that the critical reviewer made frequent mention of several vegetarian cookbooks in his review of Artisanal Gluten-Free Cooking. Would he apply a similar critique to those vegetarian cookbooks, I asked? Should vegetarian cookbooks omit naturally vegetarian recipes? And only include those recipes which offer vegetarian versions of traditional meat dishes? I suggested he consider gluten-free cookbooks by this same standard. (Which you could apply to any specialty cookbook – Should dairy-free cookbooks omit naturally dairy-free recipes, and contain only recipes which make dairy-free versions of dishes that might otherwise contain cow's milk, cheese or yogurt?)
Naturally gluten-free recipes have a place in gluten-free cookbooks, I concluded.
The reviewer's response surprised me. He considered gluten-free and vegetarian cookbooks to be in different leagues; they were held to different standards; he didn't want naturally GF recipes in his GF cookbooks. His rationale: gluten-free is such a restrictive diet compared to vegetarian, and therefor he had different expectations when it came to a cookbook.
I declined to comment further. While I respected his opinion, I disagreed with it. But I also sensed that I wasn't going to change his mind. Maintaining the dialogue wouldn't necessarily yield any fruitful outcome for either side. Which was fine.
But his comment on the alleged restrictive nature of the GF diet gave me a fourth and important final point. Being gluten-free doesn't have to be overly restrictive, and it doesn't have to be difficult. As Shirley will tell you, you can be gluten-free easily!
When someone first goes gluten-free after a diagnosis, the immediate reaction is sometimes one of "Oh my gosh! What can I eat? There's nothing for me to eat!" Actually, there's plenty you can eat. And it doesn't have to be fancy, expensive specialty gluten-free baked goods. The road to healthy gluten-free eating starts with naturally gluten-free foods. (What's more, if the GF diet is so restrictive, why make it more so by omitting naturally GF recipes from cookbooks?)
But when you're diagnosed and told to go gluten-free, where do you find those foods? You look to cookbooks. Gluten-free cookbooks. And thank goodness so many great gluten-free cookbooks (hopefully you'll include ours in that list) include naturally gluten-free recipes.
When you're a part of a diet-restricted food community, you come to better appreciate inclusiveness; having a place at the table. From my perspective, we should extend that inclusiveness to recipes in our cookbooks.
That's just me, though. What's your take on it? I'd love to know.
– Pete