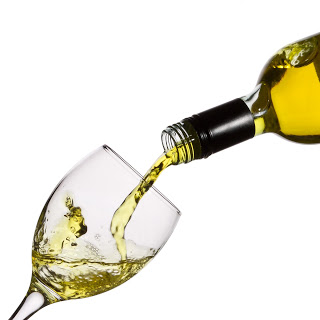 Spring is a season known for rebirth. Easter, just a week away, is about another kind of rebirth. And recently on this blog, we've been going through a rebirth of yet another kind. We're revisiting old blog posts and updating them with new information. One of last week's posts – Worth the Weight – took a look back at the Artisan Gluten-Free Flour Blend post and recipe, which we've updated with grams measurements for all you bakers who like to do your thang by weight instead of by cup measure.
This week, we're taking a look back at Wine, Lose or Draw, in which we addressed some common concerns and myths about the gluten-free status of wine. Earlier this month, a new peer-reviewed study came out that raised new concerns in the debate. (Many thanks to No Gluten, No Problem reader Mike D. for tipping us off to the new study!) We recap the study, and provide our own analysis of the results. If you need a refresher, the full blog post is there to read. For those of you already familiar, just scroll down to the update to get all the dirty details.
Lastly, let's pop the cork on a bottle of bubbly and do a little celebrating…by announcing the winners of last week's Evol Bowls giveaway! Using our trusty random number generator, we've selected five winners to each receive a coupon for a free Evol Bowl. One lucky grand prize winner also gets a T-shirt. The winners are:
Malia J.
Elizabeth P.
Cathy P.
Lorraine H.
Diane M. (grand prize winner!)
Congratulations everyone! And thanks to everyone who tossed your name in the hat. Winners, please email me your mailing address so we can send you your goodies!
– Pete
Photo courtesy Stock.Xchng / HybridSis