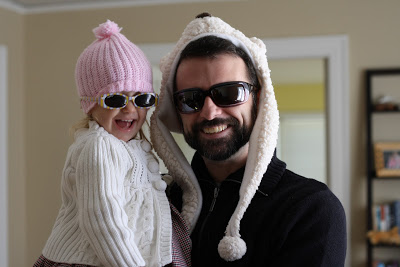 Marin at 2 years
Today is a milestone day (sort of) here at No Gluten, No Problem. It's our 350th blog post! 4+ years since my diagnosis and our switch to the gluten-free lifestyle. 2.5+ years since we started blogging. 2+ years since Marin joined our lives. And 6+ months since Charlotte did the same. (That doesn't even begin to hit all the highs – and lows – of the journey…)
But between the 350th blog post and my recent post about commitment, it has me thinking a bit about anniversaries, and specifically, the coming – and going – of a gluten-free anniversary. Earlier this month I passed the 4-year mark, and you know what? I didn't even realize it. In fact, neither Kelli nor I could remember exactly when it was. When I talked to her earlier this morning about today's topic, her response was, "Some time in January…"
Do you remember a defining moment when you went gluten-free? Do you divide your life into before-gluten-free and after? And if so, do you revisit that moment, once per year, each time it comes back up on the calendar, like an anniversary?
I completely missed my gluten-free anniversary this year (though that's a heck of a lot better than missing my wedding anniversary, or one of my daughter's birthdays…). It's a telling oversight.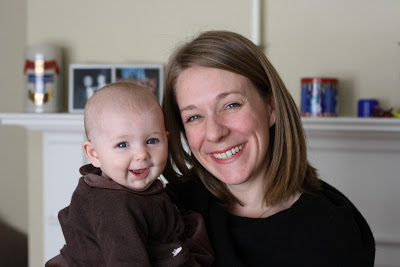 Charlotte at 6 months
It says something when a gluten-free anniversary comes and goes without much fanfare (or in my case, none at all). It says we've moved past it… Moved on… Embraced the new gluten-free lifestyle… It says we're not looking back too much (at least, not looking back in an unhealthy kind of way). We're present in the moment, living – and loving – the gluten-free lifestyle. Gone are remnant feelings of loss or sorrow. Gone is the frustration and the confusion. Gone is the lamentation over foods we used to eat but no longer do (in part because we do eat those foods once again!).
We are living a new life, and a great life. You might say, Well isn't that a reason to celebrate once per year? To rejoice in the gluten-free switch? Maybe. But I also might say back to you, I do that every day. I don't need to pause on one single day each year to reflect on the change to gluten-free. I live that change every day. Each day of my gluten-free life – complete with good health and vitality and delicious food – is a recurring celebration of my gluten-free anniversary.
This is the way it should be, I think. Our romantic relationships are the same way. Don't wait for an anniversary, or Valentine's Day (coming in less than two weeks, any lovebirds out there!), to tell or show that special someone how much you love them. Do it every day.
So, come to think of it, I do remember when my gluten-free anniversary is. It was yesterday, and today, and tomorrow.
– Pete