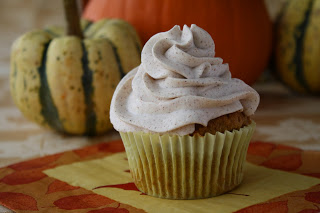 Happy Thanksgiving everyone! We hope you had a wonderfully gluten-free holiday yesterday (and that you're thoroughly enjoying leftovers today…). It's an interesting time to be thankful in the Bronski household, where we're torn between conflicting emotions and experiences. Having recently moved from Colorado to New York:
1. We're thankful to be closer to family and friends on the East Coast, but we miss our friends and gluten-free network in the Rockies. (Thanks to everyone who came to our gluten-free Thanksgiving yesterday, where the GF menu included pigs in a blanket, mostones, turkey, gravy, mashed potatoes, cranberry relish, stuffing, brussels sprouts, pumpkin pie, Dutch applie pie, and oodles of cupcakes…)
2. We're thankful for the access we had to gluten-free foods, ingredients and services in Boulder, but lament the current challenges we face sourcing those same ingredients. (We can sympathize much more with what some of you have shared with us in terms of difficulty finding what you need…our weekly grocery shop currently requires us to visit three different stores. Grrr…)
3. We're thankful for you, our No Gluten, No Problem readers, but regret that we've been so busy lately – especially with the forthcoming cookbook – that we haven't been able to blog more frequently.
Today's Friday Foto is a window into our world, and what we've been up in recent days and weeks. It's a pumpkin spice cupcake with cinnamon whipped cream. Beyond the flavor and texture, which we're over the moon for, it's seasonally appropriate. In fact, the pumpkins and gourds I used to stage the photo now grace the mantle above our fireplace as I write these words.
So now, if you'd do me the favor, please leave a comment and let us know what you're thankful for, and how you celebrated this GF Thanksgiving holiday.
– Pete