Today is Wednesday, July 15. Which means that I'm three short days away from my next race…the Xterra Mountain Cup at Beaver Creek. Following my last race – Xterra Buffalo Creek – I was sick for an entire week, which temporarily sidelined my post-race recovery and my training in preparation for this race. But I got back on track, and had a good few weeks of training. I increased the intensity of my workouts, but also built in some extra rest days so that my body could recover and not fatigue from the amped-up regimen.
Now this week I'm tapering. Monday was my final brick (long mountain bike followed immediately by a trail run). Tuesday was a rest day. Today is my last open water swim before the race. And Thursday and Friday will also be rest days, so that I'll start the race on Saturday with fresh legs beneath me. It promises to be a grueling race – a 1 mile swim, a 15.5 mile mountain bike, and a 5.75 mile train run. All of that with 4,600 vertical feet of ascent (the better part of a vertical mile, or roughly four Empire State Buildings) thrown in for good measure at elevations ranging from just over 7,000 feet above sea level up to 9,500 feet.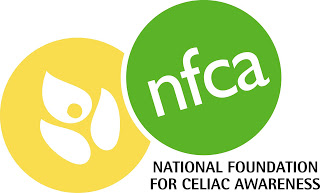 It seems only appropriate, in these days leading up the race, to announce that I've signed on as an official spokesperson for the National Foundation for Celiac Awareness through the organization's Athletes for Awareness Program. NFCA shared the news today in the online edition of their July newsletter, and NGNP has been added to the NFCA's list of GF blogs. I'll be using what visibility I have as a GF blogger, GF cookbook coauthor, journalist, and amateur endurance athlete to spread the GF Gospel in two primary ways: by inspiring others to live an active gluten-free lifestyle, and by raising awareness within the endurance racing community. In the future, I'll also work on hosting race clinics for GF athletes (perhaps in conjunction with races in the days leading up to an event), and I'll work with race organizers to get GF drinks, snacks and other goodies to be available at post-race parties.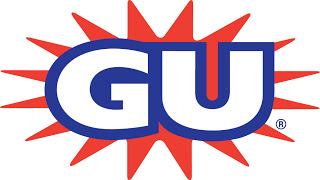 The timing of my new relationship with NFCA is uncanny, not only because it immediately precedes the Xterra Mountain Cup race, but also because I've recently built a new relationship with GU Energy Labs, makers of gluten-free energy gels and sport chews for endurance athletes. A little while back, I reviewed a cross-section of energy chews here and here, and the GU Chomps came out a winner. Since then, I've also been putting the gels to extensive use, and they've become my nutrition of choice for the Xterra races, because they're easy to carry, easy to eat, and quickly turnover into much needed energy during a race. I'm happy to be in a mutually supportive relationship with a company that offers such an awesome GF product. (This new relationship will, of course, preclude me from reviewing energy gels and sport chews in the future, so Kelli or another person will have to chime in as a guest reviewer if we revisit the topic in the future.)
In other news (file under "tooting our own horn"), one week ago Tiffany Jakubowski, the Denver Gluten-Free Food Examiner, named us one of the Top 13 Gluten-Free Blogs. (Thanks to Shirley at Gluten Free Easily for tipping us off… I hadn't heard!) Jakubowski prefaces her unranked list of 13 with this flattering note: "Some bloggers have culinary skills that rival the best TV chefs. Other bloggers keep readers up to date on news and product information." Congrats to Gluten-Free Steve, Gluten-Free Gobsmacked, and Hold the Gluten – all virtual friends on our GF blogroll – for also being named to the list.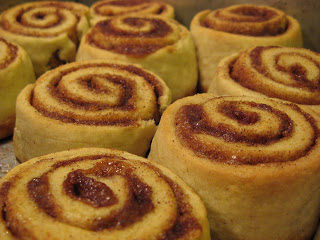 Lastly, two updates to share.
A few weeks ago, I posted a Friday Foto about Cinnamon Rolls sans recipe, offering to add the recipe at a later date if people wanted to goods. You spoke, and we listened. The post has now been updated with the recipe. The above photo is what the cinnamon rolls looks like when you give them enough room to puff up individually. So tasty.
And finally, back in September 2008 (feels like an eternity ago) we reviewed the Shabtai Gourmet gluten-free bakery. There were some things we liked, and some we didn't. One of our criticisms was the bakery's use of hydrogenated oils (transfats) in its products. I recently received a note from Andrew Itzkowitz at Shabtai letting me know that they've been working to remove the transfats from their products. That change is already taking place, though not every product has made the switch just yet. Even so, we're glad to hear the news, and we've updated the post with an addendum to reflect this latest development.
In the words of Bugs Bunny, "That's all, folks!" (For today…)
– Pete