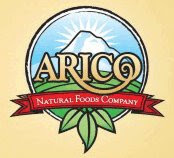 A little while back, we were contacted by the friendly folks at the Arico Natural Foods Company, a Beaverton, Oregon-based maker of gluten-free foods. They offered to send us some product samples to review here on NGNP. While waiting for the samples to arrive, I did some background research about the company, and I liked what I was finding. Arico has a pretty strong environmental ethic, and what's more, the company donates its products to be handed out at events such as the Portland and Seattle marathons, as well as numerous Celiac and autism fundraisers. Kudos to Arico especially for the product donations – having competed in a wide variety of races, I find that it's seldom that the post-race offerings are gluten-free.
The package of samples that arrived included products from across Arico's three food lines: cassava chips, cookies, and cookie bars. Here's our assessment of each:
Cassava Chips
Cassava, also known as manioc, is a shrub with a starchy root. Native to South America, it is widely cultivated around the world in tropical and subtropical regions, and is an excellent source of carbohydrates. Whether you realize it or not, you've probably used it in gluten-free cooking, since the flour made from the cassava root is known as tapioca. However, the root can also be sliced and fried or baked to create a chip, much like is done with potatoes.
Arico's cassava chips come in four flavors: original, sea salt mist, BBQ Bliss, and Ginger on Fire. Kelli and I had differing opinions about the chips. She thought they had a funny aftertaste, and never grew to like the chips. I agreed that my first bites of the original flavor did have a mild and unexpected aftertaste, but I thought the chips were very tasty. The original, sea salt mist, and Ginger on Fire were all subtle variations on a central theme – a salty cassava chip. The Ginger on Fire flavor packed a bit of heat, but in a good way. Curiously, they don't list ginger on the ingredients, and the heat seems to come from onion, garlic, leeks and sea salt. The BBQ Bliss chips were very good.
Cookies
Neither Kelli nor I were big fans of the cookies. It was partially a taste issue, but more a texture thing. They also tended to be dry. Our least favorite was the Chocolate Chunk, followed by the Peanut Butter, which was a little better. The Triple Berry flavor, while still a little on the dry side, had better texture and a nice berry flavor. It reminded me a little bit of a Fig Newton. The Almond Cranberry flavor was very good, and I actually preferred this cookie after I let it get a little stale, so that it had some crunch, like an almond biscotti. Lastly, there's the Lemon Ginger flavor, which I really enjoyed. It had a great lemony zing, and bits of candied ginger added a little something extra.
Cookie Bars
I tried the cookie bars in the Almond Cranberry and Peanut Butter flavors, and didn't enjoy either as much as enjoyed the corresponding cookie flavor.
Note: Arico has issued a voluntary recall of its Peanut Butter cookies and cookie bars, because the peanut butter used in those foods was sourced from the Peanut Corporation of America, which has been identified as the source of a salmonella outbreak. Arico has had no reports of illness due to its foods, has destroyed its remaining peanut inventory, and no longer uses PCA as a supplier.
– Pete